The Lefkas Blue Residence consists of six apartments, can accommodate up to 4 people..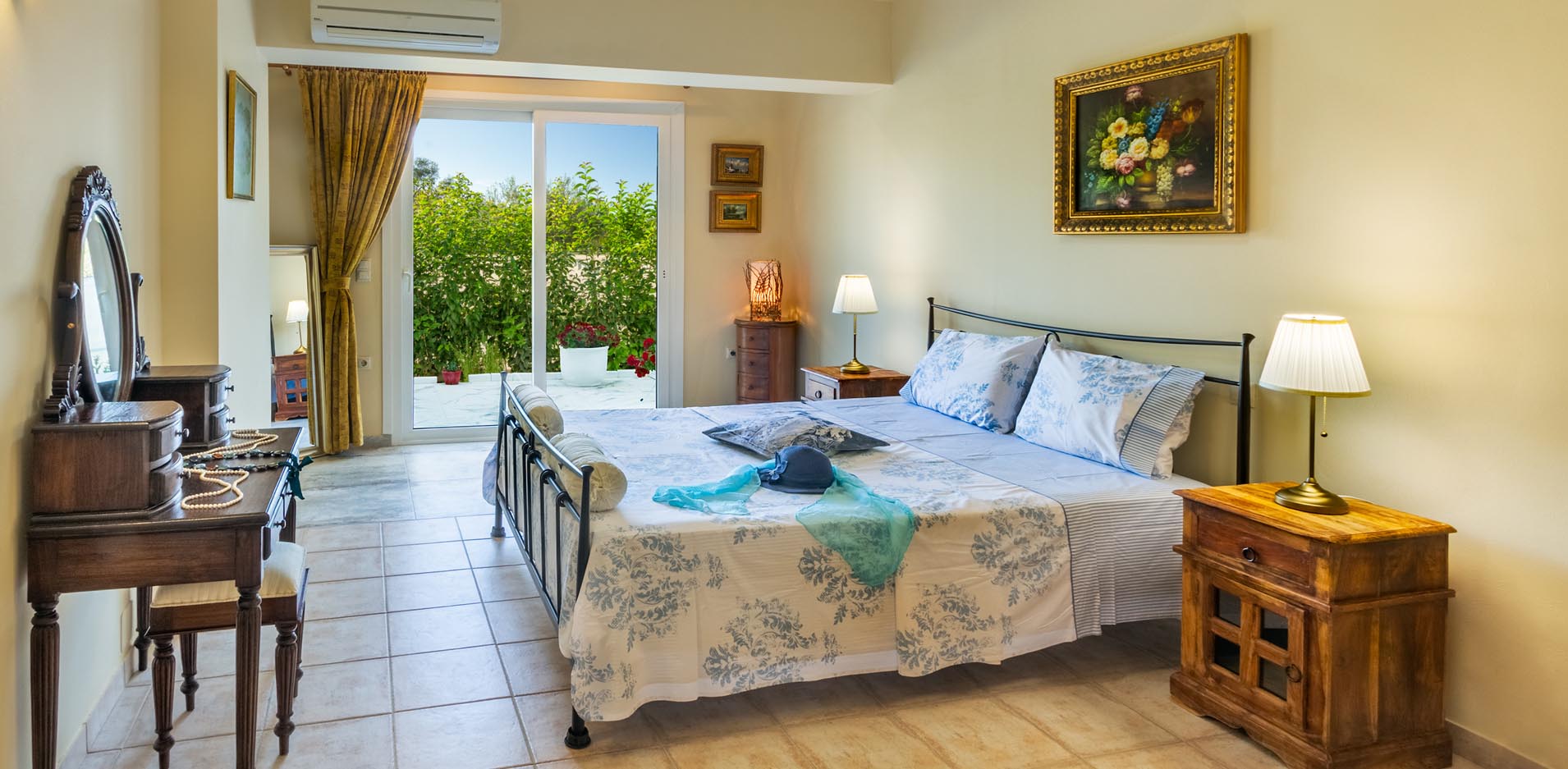 Lefkada apartments close to the beach, near to the town.
The apartments are very spacious and equipped to a high standard.
This six apartment in size between 50 to 60 square meters, has a 1 private double bedroom with queen sized beds, an en-suite private shower room, and a lovely living-kitchen.
The kitchen is very well equipped, which will cater for all your needs, and the living space has a sofa bed giving extra sleeping space for 2 children.
All the apartments has a balcony or terrace with table and chairs,
perfect place to sit for an evening aperitif overlooking the beautiful pool and gardens.
the only difference being a patio if ground floor and balcony if first floor.
Combining romantic detail with modern facilities, Lefkas Blue Apartments Offers you a delightful stay whilst enjoying our high standard of hospitality.
Our security gates ensure secure, off-road parking.
.
Lefkas Blue Apartments Amenities
Mini Laptop (Netbook) With Free Wi-Fi
Laundry And Dry Cleaner
Air Conditioning And Ceiling Fans
Kitchen – Oven Fully Equipped
Fridge
Microwave Oven
Espresso and coffee maker
Kettle, Toaster, Juicer
Steam Ironing
Hair Dryer
Central Heating And Calorifier (Winter months)
Safe
Lefkas Blue Apartments Video
Deluxe Apartments Image Gallery